LC-200NEXT/500NEXT/800NEXT
Recycling for Industrial Scale Collectioute
High throughput with stable high flow rate
Avalable three models depends on required column flow. LC-200NEXT has maximum flow rate up to 200mL/min and LC-500NEXT has up to 500mL/min and LC-800NEXT has up to 800mL/min.

Ease of use with large sized LCD touch pannel
8.4' touch pannel has installed for user friendly operation. Soon after try it, you will see how easy this is!!

Reciprocating triple plunger
Reciprocating triple plunger guarantees stable and reliable solvent delivery performance without pulsation.

Recycle with Non-diffusion function (patent)
Our over-the-years-exclusive focus on "Recycling technique" has been of course applied into both models. During recycle mode, it stops consumption of solvent that leads high cost performance and good for environment.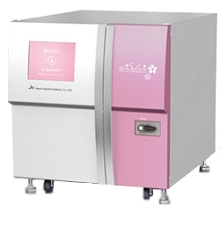 Auto cleanup function
Automated cleanup function keeps the flow channels always clean for accurate fractionation. Solvent change over is also much easier than ever.




You can select from 4 different colors.
For LC-200NEXT
For LC-500NEXT
For LC-800NEXT

Pump Type

Reclprocating triple plunger

Maximum Discharge Pressure
20MPa
Flow Rate
10-200 ml/min
30-500 ml/min
40-800 ml/min
Operation Panel
8.4inch LCD touch-sensitive screen

Pressure Display & Limiter
program and display on LCD touch.sensitive screen
Repeat Injector
Direct auto sample loading system (100µl to 99.9ml )
Sample Injection Amount
9,999ml (max.)
Sample Injection No.
99 time (max.)
Event Marker
Injection,Recycle and Collect
Recycle System
With non-Diffusion function Recycling system (patent)
Auto Rerun Function
Save previous operation and rerun up to 99 times
Injectlon Overlap Function
Time saving auto Injector
Auto Cleanup Funciton
Flow Channel washing by program
Column Reject Valve
Built-in
Leak Sensor
Installed at pump,detectors and recycle valve
Detector space
Inner body
Dimensions (mm)
585(W) x650(H) x730(D)
Power Supply
100V / 200V, 800VA
Weight
Approx. 125 kg
Approx. 128kg
Fraction Collector (Standart Equipment)
Specially designed fraction collector for larger scale collection of LC-200NEXT/500NEXT/800NEXT is available.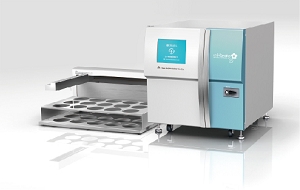 For LC-200NEXT
For LC-500NEXT
For LC-800NEXT

Type

FC-3320

FC-3350
FC-3380
Fraction Method
Direct boltoling
Maximum Fraction
15 boltle
15 boltles (or more with option)
Bottle Capacity
1,000ml
1,000m (or more with option)
Peak Mode
Available Prepure-250
Arm Movement
XY direction
Fractlon Mode
Time program mode and Slice mode
Dimensions(mm)
700(W)x350(H)x530(D)
700(W)x560(H)x570(D)
Power Supply
100V / 200V, 800VA
Weight
Approx.14 kg
Approx. 20kg